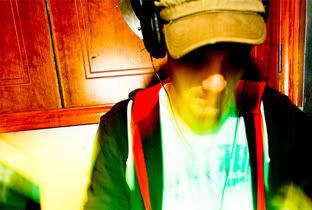 Cottam
has described his most recent genre-foray as "sub-aquatic acid house", a direction evident in his two most recent remixes for
Morning Factory
[20:20Vision] and
Pattern Select
[Delusions of Grandeur], as well as his 10-minute epic '
Sunrise Sunset EP
'. Indeed, his latest offering definitely lacks the disco chug of some of his previous efforts, notably his fourth and second release. That is not to say, however, that it falls short in many or any other departments- least of all depth. For those who want the floor-filling Cottam of old back, fear not- just expect the floors to be full of slightly more serious folk.
The intro of A-side 'Deep Deep Down' is full of ominously contrasting bass-synth and cowbell. The floating and haunting melody builds before being rudely awakened by a soaring saxophone. It all kicks off mid-way through the fourth minute as the snare gets involved. I hope you brought your flippers... this is about as sub-aquatic as it gets.
Deep Deep Down - Cottam
[Aus]
The B-side, 'Twang', has a gloriously menacing bass riff that combines to tribal effect with the hi-hats. Chicago vocals are a nice touch and the sudden changes in intensity, despite the absence of a decisive snare throughout, are very effective. It's a tough call between two very nice tracks.
Twang - Cottam
[Aus]
This releases is available on vinyl from
Juno
and digital exclusively on
Beatport
for the time being.